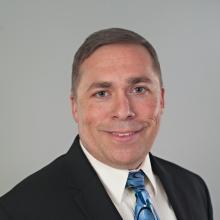 Anchorage, AK: Alaska Aerospace announces the hiring of Mark D. Lester to serve as the Company's new President. Mark will report directly to Craig Campbell whom continues as Alaska Aerospace's Chief Executive Officer.
Mark brings a wealth of aerospace experience to Alaska Aerospace. Prior to joining Alaska Aerospace, Mark was the Founder and Chief Executive Officer of Pantigo Lester LLC in Colorado Springs where he provided management consulting services to mid-market aerospace and defense businesses. His background includes previously serving as the Chief Executive Officer with Doss Aviation, as well as providing business development, marketing, program management, and engineering expertise for a number of aerospace companies. Mark also served in the United States Air Force as a space systems engineer, satellite operator, and intelligence analyst. He holds both a Bachelor of Science in Electrical Engineering from Norwich University and a Master of Engineering in Space Operations from the University of Colorado.
"As Alaska Aerospace diversifies our customer base to include more government and commercial operators from the Pacific Spaceport Complex – Alaska, I am very pleased that Mark will be leading our efforts to streamline operations and bring a fresh perspective on ways Alaska Aerospace can expand business development in Alaska," said Craig Campbell, Alaska Aerospace Chief Executive Officer. "Mark's professional experience provides Alaska Aerospace a tremendous opportunity to remain competitive in space launch by enhancing our business practices and providing customers more affordable launch costs," Campbell stated.
Alaska Aerospace is a state-owned corporation established to develop a high-technology aerospace industry in Alaska. Alaska Aerospace operates the Pacific Spaceport Complex – Alaska (PSCA) located on Kodiak Island offering all indoor, all weather, processing and providing optimal support for both orbital and sub-orbital space launches. Its corporate headquarters is in Anchorage, Alaska with a regional office in Huntsville, Alabama.